Daito works on Environment Issue diligently under the Corporate philosophy of "Respect society and natural environment".
Objectives for each department
Each department set objectives to reduce environment load not only products but also working environment.
Products
Avoid the use of environment load material
Provide safe products
Production
Avoid the use of environment load material
Save energy consumption at production
Simplifying of packing materials
Recycle packing materials
Recycle packing materials
Promote recycle friendly materials
Develop environmentally friendly structure of products
Minimize energy consumption at delivery
Office
Promote energy conservation program
Minimize usage of paper
Promote mobile working style
Promote Environmentally friendly products
Daito minimizes usage of hazardous materials for environment. Today, the Kuri-Pack Black, plasticity protection and anti-rust material does not contain toluene or xylene. Daito continues to develop environmentally friendly and safe products.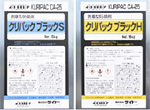 Production

We have promoted simplifying of packing material, recycling the packing material, and use of recycled material. As a matter of fact, we reduced 3% of packing material in 2011(comparison of 2010), and continues to promote developing environmentally friendly products. We also change lighting system to LED to reduce energy consumption in 2012 to improve energy conservation
We installed double windows to reduce energy consumption of air conditioning years ago and has reduced 5% of energy consumption for those years. Today, all of our employees have smart phones and Note PC, and access to main server to share the necessary information from everywhere to reduce waste. We also successfully reduced usage of paper in order receiving procedures, complete all procedures on PC. Daito pays attentions to the material to use in the office, too. The office chair we use are manufactured by 100% wind power generation, and with 58% recycled material and 98% recyclable material.